Winter Solstice Celebration
December 20 @ 2:00 pm

-

6:00 pm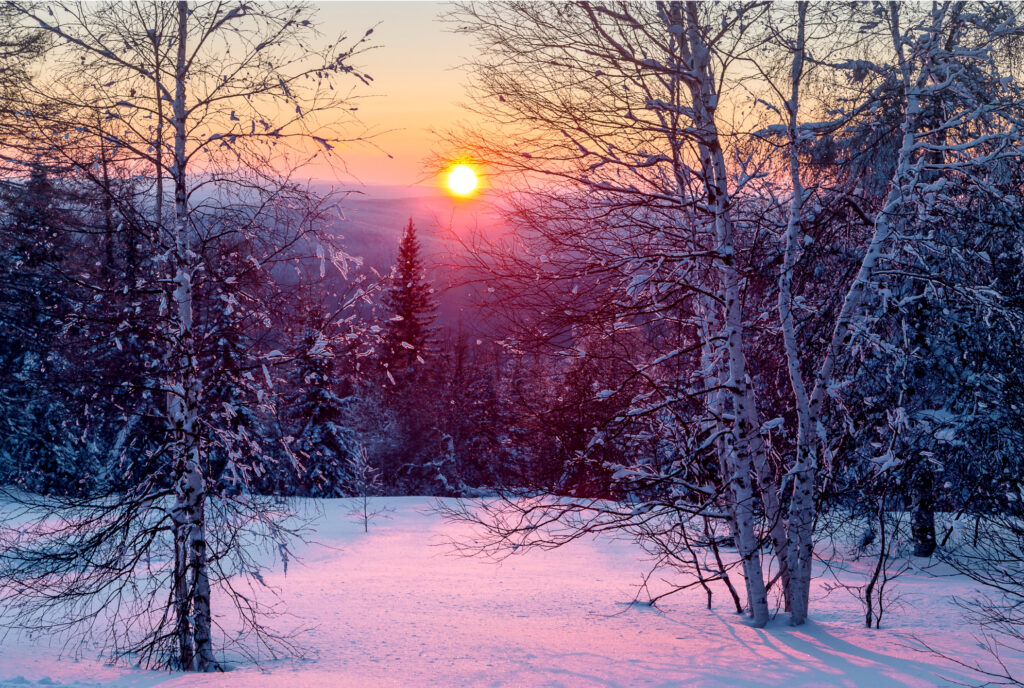 The Institute is hosting their first-ever Winter Solstice Celebration. The winter solstice is the longest night—or the shortest day—of the year, and falls on December 21 or 22 in the Northern Hemisphere.
Since ancient times, people all over the world have recognized this important astronomical occurrence and celebrated the "return of the sun" in a variety of ways. After the solstice, the days get gradually longer. 
The Institute's solstice event is a family-friendly celebration of the season, and features winter folktale storyteller Bruce Rowland, hands-on solstice activities for children including making garlands of popcorn and berries and edible ornaments for animals, a hot chocolate station, live music, and fire-pit warming stations.
Members of the Tri-State Astronomers club will be on hand with telescopes to safely observe the solstice sun. After sunset, there will be opportunities to view the celestial features of the winter sky.
Vendors include Artesano Bake Goods, offering cookies, holiday snack mix and whoopie pies for purchase, handcrafted wool creations by Four Sons Farm, and The Native Niche, featuring bird food bundles, outdoor winter decorations, and natural "solstice crowns" of winter foliage.
The event is free but pre-registration is required. Attendance is limited to 150. COVID-19 safety protocols will be followed and signed waivers are required for registration.
Register via email at info@instituteatrenfrew.org. The entire event is outdoors, so dress accordingly.
This event is supported by lead sponsor, Steel Warehouse, and by The Institute's Today's Horizon Fund contributors: The Nora Roberts Foundation; The John R. Hershey Jr. and Anna L. Hershey Family Foundation; APX Enclosures, Inc.; and the Carolyn Terry Eddy Family: Carolyn, with daughters Connie Fleagle & Kim Larkin. Facility support courtesy of Washington Township.
• Participants will sign in & complete a waiver/contact form (available HERE).
If you can, please print, sign and scan it back to us at info@instituteatrenfrew.org (preferred), or print the form, fill it out and bring it along to the event.

• Social distancing must be practiced wherever possible. 
• Mask optional while appropriately distanced, & required when appropriate distancing is not possible.
Thanks to our lead sponsor, Steel Warehouse.